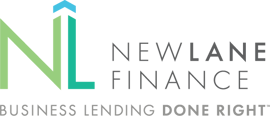 Let your customers know they can get the equipment they need and

make no payments until 2023 with NewLane's 120 Days Deferred program.
No gimmicks, no cost to you or your customers – just a benefit of working with NewLane.
We offer marketing support.
PDF Flyer with an Application
Promote our monthly payment options with a PDF flyer linking to a quick, one-page application.
QR Codes
Easily link your customer or team members to our online quote tool and one-page application through an easy-to-scan QR code. All the information you need to quickly close more deals is at your fingertips!
Not an offer. Payment terms, rate, and final pricing are subject to credit terms and approval. Equipment delivery is sole responsibility of vendor. Fees, deposits, and down payments may be due prior to 180 days. Promotion expires December 31, 2022.